Ginza is popular for high end restaurants and shopping experience. So if you are looking for a place to do some nice shopping, this is the area you should be in (other than Roppongi). If you don't plan on spending much money, there are also some budget experiences there as well.
Many other blogs will recommend you to go eat really high-end sushi, bars, restaurants ($30-up). However, I personally don't recommend this. There are places that have great/cheaper fresh sushi and restaurants that are within the 15-25 dollar range. To pay high prices for a couple pieces of sushi/food here and there, and then wait in long lines is not worth it for a traveler who is on a budget, on a schedule, and, probably not coming back to Japan for a while. So these places are my personal recommendation if you have time/money.
What to do at Ginza
Hamarikyu Gardens:
Location: 1-1 Hamarikyuteien, Chuo City, Tokyo 104-0046, Japan
This is a beautiful garden within the main city that I think everyone should see! There is a teahouse located near the pond to relax and unwind.
---
Kabuki-za Theatre
Location: 4 Chome-12-15 Ginza, Chuo City, Tokyo 104-0061, Japan
If you have never experienced watching a kabuki play, I recommend it (please know that some shows are very long and you can get a device to read/watch play in English).
---
Hakuhinkan Toy Park
Location: 8 Chome-8-11 Ginza, Chuo City, Tokyo 104-0061, Japan
If you have children coming with you, it may be worth it to check out this toy park. It is several stories high full of different types of toys!
---
Ginza Washita Shop
Location: Japan, 〒104-0061 Tokyo, Chuo City, Ginza, 1 Chome−3−9 1F・B1F マルイト銀座ビル
If you are not heading to Okinawa on your trip then head to this shop that sells Okinawa local products and goods.
---
Ginza Sony Park
Location: 5 Chome-3-1 Ginza, Chuo City, Tokyo 104-0061, Japan
This park just opened after the Sony building moved. I recommend checking it out and looking at (or buying) the new tech that Sony is releasing!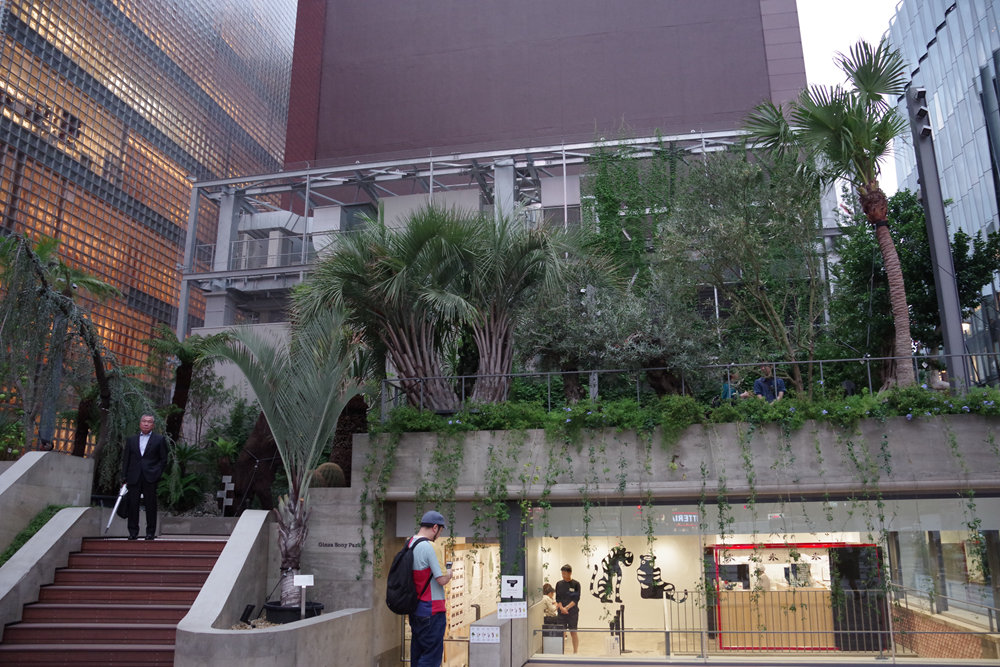 ---
Chuo-dori / Chuo Street
Location: Japan, 〒104-0061 Tōkyō-to, Chuo City, Ginza, 4-chōme−5, が交差する Harumi Dori 中央通りと
This street is lined with many shops (boutique, department, etc). This street is popular for tourists and locals! It is also a great place to see and go to at night.
---
Itoya
Location: 2 Chome-7-15 Ginza, Chuo City, Tokyo 104-0061, Japan
If you are still part of the culture of handwriting letters, notes, and more, then head to Ito-ya. It's a store offering varieties of stationary, writing utensils, and much much more!
---
GINZA 300BAR 8-CHOME
Location: Japan, 〒104-0061 Tokyo, Chuo City, Ginza, 8 Chome−3−12 須賀ビルB1
Pretty neat bar that also caters to foreigners! There is also food too if you are out late at night (that also doesn't kill your bank account).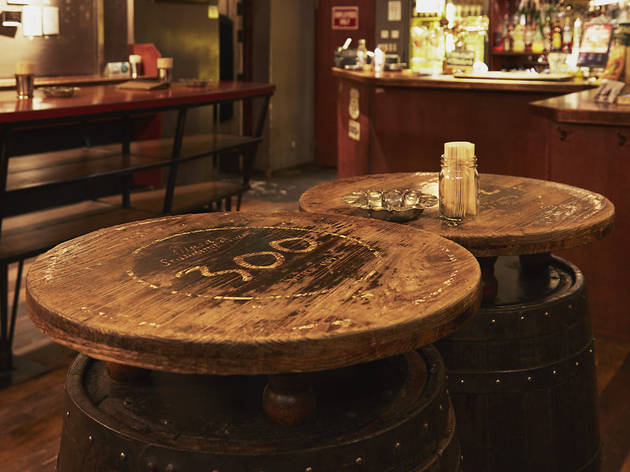 ---
Tip: If you are going to eat at Ginza, I recommend you just splurge a little. Most restaurants you come across can have meals from $15-up per person. If you want something on the cheaper end, then buy from stalls, convenience stores, or cafes. But if you are already here to spend money, then might as well spend a little more at these restaurants rather then hold off right? Ginza restaurants are pretty good compared to other ones in other shopping districts.
Also Tsukiji Fish Market has moved to another location! It is not near Ginza anymore.